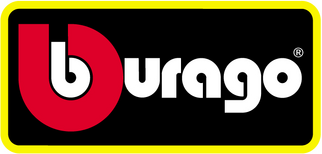 Bburago is an Italian model car company, that was based in Burago di Molgora, Italy, which made diecast cars from 1976 to 2005, and then under the Maisto group since 2007. The company has been through some rough patches since its founding in 1976.
They make diecast model cars in 1:18, 1:24, 1:32 and 1:43. They make model kits in 1:18 and 1:24 scale. Although owned by Maisto their main rival is actually Maisto . Bburago cars, especially the early 1:24 scale models, are now collectible and rare. Of the early cars, the rarest models are considered to be the Lancia Beta sedan introduced under the company's old Martoys name, and the Innocenti Mini 120.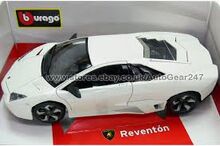 The Lamborghini Cheetah 4x4, Renault 4L, Fiat 124 Spyder Abarth, Alfetta GTV and BMW 3.0 CSL "Batmobile" are all also now rare and valuable. Since 2007, the company has been relaunched. It is now owned by the May Cheong Group which makes Maisto , in order for both lines to be successful they must be different in some way. May Cheong's compromise is to make Bburago's models more European.
Community content is available under
CC-BY-SA
unless otherwise noted.