Gemini Jets are a company based in Las Vegas, Nevada, and specialise in model aircraft and accessories.
They make a variety of models, including: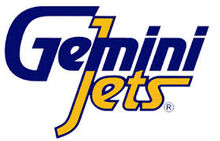 GeminiJets 1:400 - The company's best selling brand of planes. They sell 1:400 scale passenger aircraft, and have licensing to nearly every airline and airplane manufacturers. Most models in Gemini 1:400 sell for about 45 euros, 40 dollars, or 35 pounds. The larger, more detailed and more desirable models could sell for larger amounts. You can buy small or large airplanes, from 737s to A380s.
GeminiMacs 1:400 - This brand of Gemini Jets sells RAF, Belgian Air Force, Royal Netherlands Navy, JASDF, US Air Force and loads more. Specialising in 1:400 scale army carriers, they sell well.
Gemini200 - Pretty much the same as Gemini400, although in 1:200 scale. These models are alot more expensive due to their larger size athough are not as desirable as Gemini400. If you are collecting Gemini200, you should have a lot of money, a British Airways A380 1:400 scale - $50, 1:200 scale - $150.
GeminiACES 1:72 - Large models of fighter jets and WW2 aircraft. You will find RAF Phantoms, Luftwaffe Messerschmitts, Netherlands Air Force Lockheed Martins, and much more, selling at quite high prices these models make the best display models out of all Gemini Brands. Wether you are into classic war planes or modern day jets, GeminiACES sell them all.
Gemini Select 1:400 - This brand sell old aircraft from modern day airliners in old liverys. Such as DC-9 Canadian Pacific or Air Florida DC-10s, they sell for the same prices as Gemini400.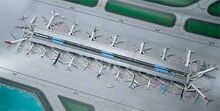 Accessories - This Gemini brand of course sells... Accesories! Specialising in stands for your planes, airports for your planes, airport vehicles, hangars, and airport mats. A lot of people have said the accessories are overpriced and they are right. An airport terminal is about $300, 250 euro or £200 depending on the seller.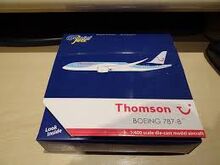 GeminiJets package their products inside card boxes with pictures of the airline printed on the box as well as the GeminiJets logo and logos of the airline, aircraft and manufacturer along with a licencing badge. The majority of GeminiJets product boxes feature a protective plastic casing, a liftable flap to view the plane and information about the particular aircraft including technical specification and aircraft history.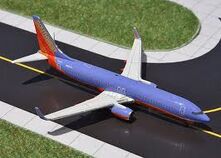 Community content is available under
CC-BY-SA
unless otherwise noted.