Maisto is a diecast modal manufacturer who make budget model cars. The cars sell for low prices with minimal details but they are very popular amongst fans and make great display cars. Founded in 1967 and the headquarters are in Fontana, California. Their range of models include: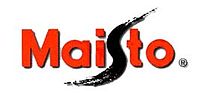 Special Edition - Including 1:24 and 1:18 vehicles and sell for around $20, 18 euro or £12 area. Little detail but good quality.
Premier Edition - Although largely the same as Special Edition the Premier models are displayed in a plastic case and have very little difference in detail over the Specials.
Assembly Line - Model kits for you to construct from different parts.
AllStars - Modified models, lowered down, custom paint and wheels, and cool paint jobs.
AllStars Red - Maisto's range of AllStars sold exclusive in Target stores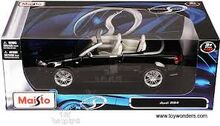 Pro Rodz - Modified American muscle cars.
GT Race - Track racing cars including Le Mans and GTCC.
Hummer World - Maisto's range of...... Hummers!
Motorcycles - Consisting of Yamaha, Harley Davidson, Vespas, and much more.
Tour De Maisto - Scale model bicycles.
Community content is available under
CC-BY-SA
unless otherwise noted.